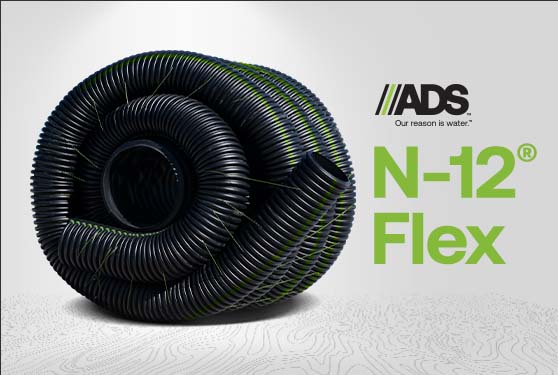 Set your customers up for success.
Whether you've been tiling for years or you're new to water management, you know that time is the most precious resource you have. That's why we created N-12® Flex, our most versatile dual-wall solution yet.

N-12® Flex brings unmatched efficiency to the jobsite:
Eliminates the need for open trenching
Increases safety and installation speed, all while reducing overhead operating costs
Improves flow rates by 12% more than the flexible dual-wall pipe industry average, based on the testing of six known suppliers of a similar product
Learn more about the industry-leading benefits of the N-12 Flex.
Get your business featured on our social channels!
We prefer sharing photos of our contractors' cute kids, no offense. But we're always down to share an epic install photo. If you want to get featured on our social platforms, the first step is a like or follow. You can also stay up-to-date on product launches, customer stories, great giveaways and more.