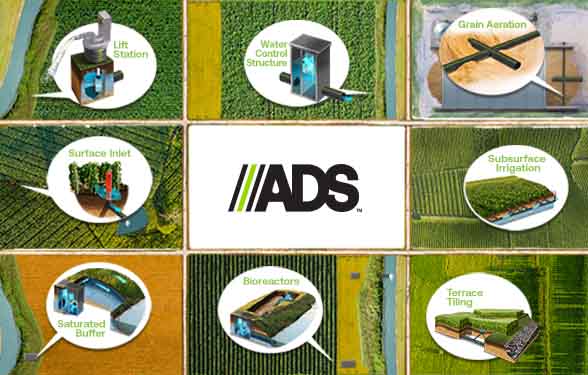 ADS Provides Every Piece of the Water Management Puzzle
If you thought water management was only about draining water, think again. From nutrient reduction to subsurface irrigation, ADS can tailor a solution designed to meet your customer's unique needs in places they never thought possible.

We offer a wide variety of innovative solutions:
Here's to Another Hard-Working Harvest Season
As the long hours of the harvest season come near, remember who we work for and why providing total water management solutions to keep families farming is always #WorthTheWork.